Apartment building Heka won the Concrete Structure of the Year Award 2014
Apartment building Heka in Helsinki, Finland has won the Concrete Structure of the Year 2014 award for skilled and demanding architectural and structural design as well as high quality of implementation.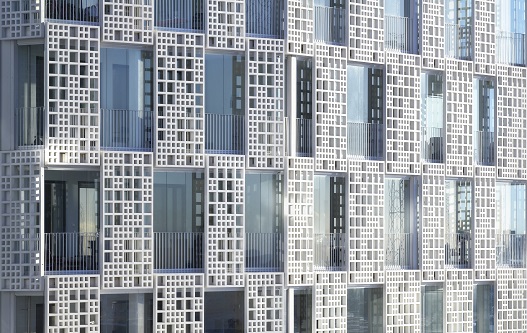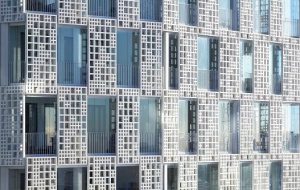 The lace-like residential high-rise building complete with a tower is an impressive landmark in the Jätkäsaari environment, con­necting the view axis all the way to downtown Helsinki.
The competent use of concrete combined with good cooperation among all the parties of the construction value chain has produced an architectural whole that reflects a high standard of construction technology and is full of expression.
Concrete has been used in diverse ways. The facade of the ten-storey tower and full apartment-width balcony wall has been executed with fibre concrete as a lace-like structure. The fibre-concrete facade solution is based on a precast unit manufactured from glass fibre rein­forced concrete with new production technology. It can be used to produce cladding units of various sizes and shapes and three-dimensional units.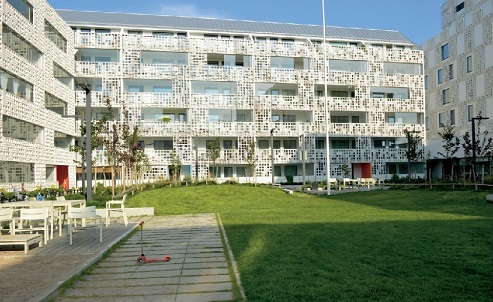 ​​​​​​​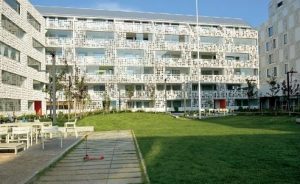 The white concrete facades of the external sandwich walls of the precast concrete building feature three different types of mold finish: graphic concrete, sandblasted and ground finish. The dif­ferent structures of the facade reflect light in dif­ferent ways making the facade puzzle-like, without traditional unit division.