Kangasala House – Finland
The architectural award Concrete Facade 2015 has been given to Architects Heikkinen – Komonen Oy for their project Kangasala House.
This building combines high quality of architectural design with an innovative façade solution. The building complex has high architectural standard and the scale and details of the facades integrate the new building into the cultural landscape of a Finnish parish centre.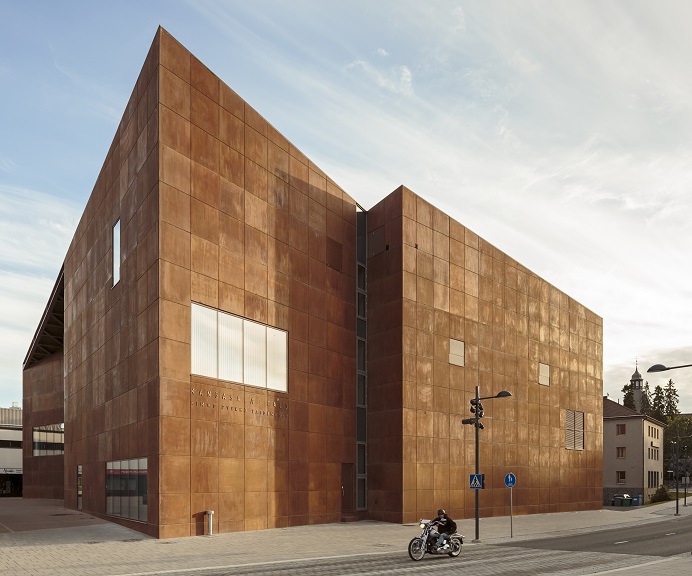 Kangasala House is an excellent example of using concrete, with sculptured facades and a
colour scheme of multiple nuances emphasising the endless possibilities offered by this building material.
The controlled scale of a relief-like grid extending over the facade surface gives the building sensitivity and character. The joints of the precast grid units are natural part of the grid without standing out from the rest of the joints.
The rust-coloured patinated facades together with the innovative architecture, connect the building to the colour shades of the old stone church and the
hillside landscape, as well as to the artworks of Kimmo Pyykkö.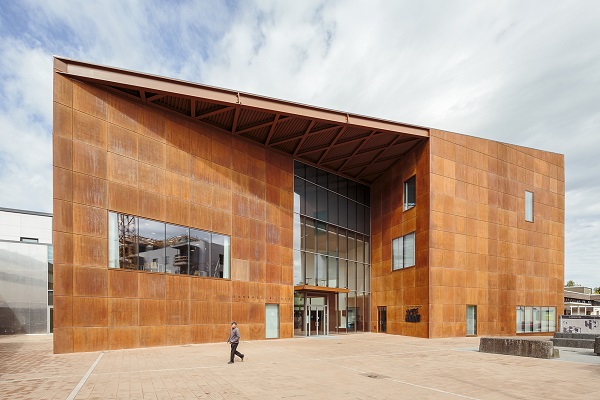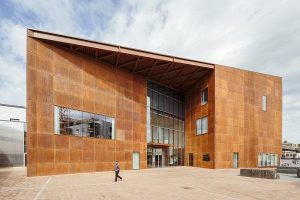 The architects came up with the idea to dye the grey ordinary concrete surface to a brown shade that shines in sunlight to emphasise the dignity of the public building. At the same time; it was also a cost-effective way to implement an expressive whole within the tight budgetary framework.
The grey precast sandwich panels of the Kangasala House were patinated using the Umbra patination method developed by Betonipallas Oy Perti Kukkonen. The treatment is executed over large surfaces crossing panel joints, and if necessary, it will also adjust any differences in the colour of the panels.