Manchester Metrolink platform – UK
Innovative Manchester Metrolink platforms win Project Award at 2012 British Precast Award. Instead of building each tram stop platform individually on site, the platform segments were made in the factory and delivered and lifted into position.The platform segments were designed and built at Laing O'Rourke's Explore Industrial Park (EIP), under the company's Design for Manufacture & Assembly (DfMA) approach.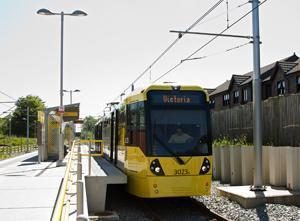 The project was judged by the jury as a "marvellous exemplar of the benefits of precast concrete."
For further information, please click here.