The world's longest prestressed girders in the Netherlands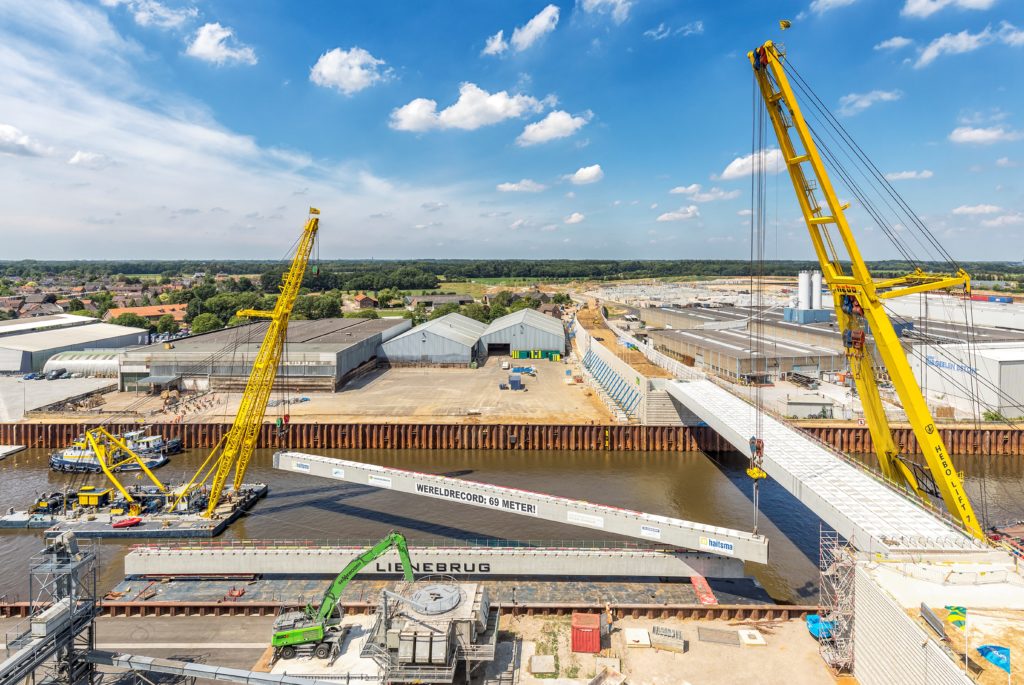 Increase the quality of life
Area development in the town of Ooijen-Wanssum (The Netherlands) is a large-scale solution for the high water problems in this area on the Maas in the north of the Limburg province. Part of the area development is to increase the quality of life in Wanssum. This is done, among other things, by the construction of a northern provincial motor way, including a bridge over the port of Wanssum.
Eight very long beams
The road will be approximately 3 kilometers long and curves around the core of Wanssum and crosses the harbour with a new bridge to be built. The bottom of the new bridge is approximately 8 meters above ground level. In order to make a large span possible, an application of eight HKP box girders were chosen. With a length of 69 meters, these are the longest prestressed girders ever produced.
Transport by water
Due to their length and weight (each beam weighs about 256 tons), the beams could not be transported by road. Therefore the transport took place over water with the help of push boats.
More information
For more information, please contact sector secretary Taco van den Broek, or read more (in Dutch).
Photo's: Paul Poels bedrijfsfotografie- en videografie