BIBM Membership categories:
1. Full members:
• National precast concrete industry associations from EU and EFTA countries;
• Regional associations or trade associations specific to a branch of the industry in EU/EFTA countries where there is no overall national association or when the latter is not a member of the BIBM;
• Individual firms where there is no national, regional or specialist product associations in a country which is a member of the BIBM and to which they could belong.
2. International members:
National precast concrete industry associations from outside EU and EFTA countries.
3. Associate members:
Transnational companies, suppliers of raw materials, machines, equipment or services related to the precast concrete industry.
4. Honorary members:
For individuals who have given outstanding work, support  or services to the BIBM and/or who have demonstrated distinguished technical, economic, promotional, social or related contributions to the BIBM or to the concrete industry.
8 concrete advantages for a BIBM membership:
think global, act local;
the strength of one voice;
conveying precast concrete's image;
the key link for concrete stakeholders;
the vehicle to a competitive European precast concrete market;
understanding European standards and codes;
the opportunities of sustainability;
visibility through efficient communication.
Download our brochure on what BIBM offers to its Members: BIBM – advantages of Membership (final)
BIBM Members:
AT – VERBAND ÖSTERREICHISCHER BETON – UND FERTIGTEILWERKE – VÖB
Gablenzgasse 3/5.OG,1150 Wien

T. +43-1-403.48.00        F. +43-1-403.48.00-19
Director: Gernot Brandweiner
President:  Franz Josef Eder
Created in 1956, VÖB represents the interests of its 70 Austrian member companies, which are precast concrete producers. It supports and advises its members both in technical and product-related terms, and is the voice of the Austrian precast concrete industry.
The Austrian precast concrete plants generate annually a turnover of over 700 million euros and employ more than 4000 workers in approximately 100 enterprises. This efficient and productive branch of the construction industry, with its broadly diversified range of products, ranks among the most important industries within the building industry.
BE – FEDERATION DE L'INDUSTRIE DU BETON – FEBE
Boulevard du Souverain 68 – BE-1170 BRUXELLES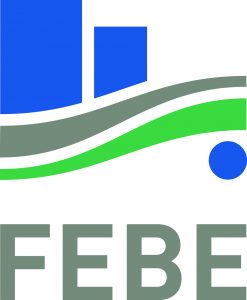 T. +32-2-735.80.15          F. +32-2-734.77.95
Director: Stef Maas
President: Ludo Panis
FEBE is the Belgium federation for the precast concrete industry. Composed of 80 members industries, which represent in total 110 plants, it represents 85% of the total turnover of the sector.
Its main objectives are:
To represent and defend the precast concrete industry interests on technical, social, economic and legal terms,
Give specialized and practical advice to its members regarding social and training issues, health and safety, technical questions, promotion and communication of products.
DK – DANISH PRECAST CONCRETE ASSOCIATION
Noerre Voldgade 106, DK-1358 Copenhagen

Tel: +45 72160268             Mobil +45 40219350
Director: Pernille Nyegaard (pny@danskbyggeri.dk)
President: Claus Bering
DE -FACHVERBAND BETON- UND FERTIGTEILWERKE BADEN-WÜRTTEMBERG E.V. (FBF)
Gerhard-Koch-Str. 2+4, D-73760 Ostfildern; Postfach  1162, D-73747 Ostfildern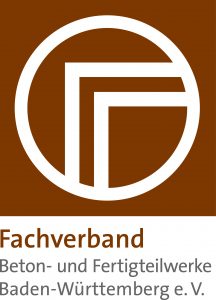 DE- VERBAND BETON- UND FERTIGTEILINDUSTRIE NORD E.V
Raiffeisenstr. 8 BURGWEDEL 30938
DE- BETONBAUTEILE BAYERN BAYERISCHEN INDUSTRIEVERBANDES STEINE UND ERDEN E.V
Beethovenstr. 8 Munchen 80336
DE – FACHVEREINIGUNG DEUTSCHER BETONFERTIGTEILBAU e.V. (FDB)
Schlossallee 10 – DE-53179 BONN
ES-ANDECE
C/ Diego de León 47 – Edificio Melior. 28006 Madrid