---
BIBM Board Members & Chairmen of Commissions
---
President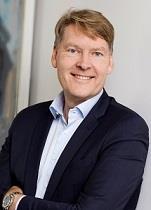 Claus Bering (Denmark, 1957) graduated in Civil Engineering (Technical University, Copenhagen). He joined CRH plc. in 2003 as Managing Director/CEO of Betonelement and since 2007 developed the CRH Structural Concrete Europe. Prior to CRH he held senior management positions in RMC and construction companies (NCC). He is currently Board member of The Danish Construction Association and Chairman of The Danish Precast Association (BEF) since 2004. He was elected as BIBM President in May 2017 at the 22nd BIBM Congress In Madrid, Spain.
---
Vice-president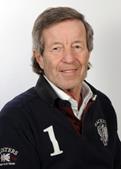 Eberhard Bauer (Germany, 1944), graduated in civil engineering at Technical University of Stuttgart. Before he joined Elementbau Osthessen GmbH und Co., ELO KG and concurrently ELO Anlagen KG Erfurt Beisitzgesellschaft BFE Beton Fertigteilbau Erfurt GmbH as managing director, he worked as a civil engineer in various German factories for precast concrete elements in leading positions. He is chairman of FDB Fachvereinigung Deutscher Betonfertigteilbau e.V. (German Association for Precast Concrete Construction), was former president of BDB Bundesverband Betonbauteile Deutschland e.V. (German Association for Concrete Elements) and was former member of the board of BBS Bundesverband Baustoffe – Steine und Erden e.V (German Building Materials Association).
---
Vice-president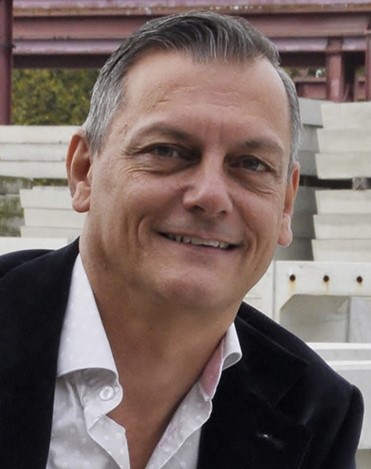 Bart van Melick (Venlo, 1963) is graduated in Business Engineering and Policy Sciences (University Nijmegen). He has worked in different positions in the precast concrete industry since 1989. In 2003 he became CEO of BTE Holding B.V. in Andelst. He is President of the Dutch Precast Concrete Association (BFBN) and member of several international commissions.
---
Member

Francisco García, born in 1964. He studied Economics and Business Administration at Universidad San Pablo CEU, undergraduate studies of Administration and business management at the IESIDE. He has been working in the precast concrete industry since 1989 and has been CEO of the PREFHORVISA group since 1995, with factories in Spain and the Dominican Republic. Member of the Board of the Association of Precast Concrete Industry of Galicia – ASFADECE, since 1996. Member of the Board of the National Association of Precast Concrete Industry – ANDECE, since 2007. Currently Vice-president. Member of the Board of the National Association of Precast Concrete Blocks and Concrete Masonry – NORMABLOC, President since 2009.
---
Member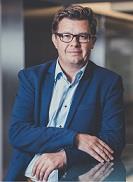 Stefan Van Buggenhout born in 1969 in Belgium. He is an industrial engineer by education and he is Managing Director Structural Concrete Belgium – CRH Ergon, Prefaco since 2012. Since 2012, he is chairman of FEBE.
---
Chairman of the Technical Commission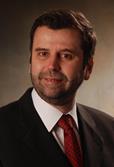 Gernot Brandweiner (Austria) graduated from Graz's University of Technology. He has international experiences on worldwide building sites (Saudi Arabia, Algeria). He later worked for precast concrete enterprises in Austria. Since 2002, he is the Managing Director of the Association of Austrian Precast Industry (Verband Österreichischer Beton- und Fertigteilwerke – VÖB).
---
Chairman of the Communication Commission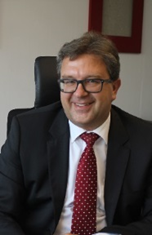 Ulrich Lotz (Germany, born 1963) studied economics and business administration at the University of Stuttgart-Hohenheim (Diplom-Ökonom) and achieved a doctoral degree at the Technical University of Munich (Dr. rer. pol.) by a doctoral dissertation on strategic government of trade associations by the individualization of collective services. Since December 1994 he is working for the precast concrete industry in Germany, since 1998 as managing director of several German precast concrete associations and service organisations. Since 2002 also as CEO of the biggest European precast concrete congress, BetonTage, that takes place every year in February in (southern) Germany, since 2014 with spin off congress BetonTage asia in Shanghai, China. From 2005 to 2010 he was also CEO of the German precast concrete Federation BDB. Since 2002 he is also responsible as CEO of leading quality organisations in Germany in the building material industry for testing, quality control and certification with worldwide customers, holding an international accreditation. Since 2016 as CEO of the successor company argus CERT BAU. His main tasks are the strategic orientation and future development of the precast concrete industry. Dr. Ulrich Lotz is working also in commissions on a European level in the European Precast Concrete Federation BIBM and is giving presentations on national and international level. He was appointed as the Chairman of the BIBM Communication Commission in December 2014.
---
Chairman of the Environmental Commission
John-Erik Reiersen (Norway)
---
Brussels Office
---
Secretary General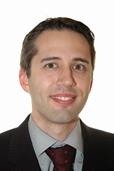 Alessio Rimoldi (Italy, 1976)
E-mail: ar@bibm.eu
Secretary General since January 2007, Alessio Rimoldi joined the federation in 2004 as Technical Adviser. Initially in charge with the technical and environmental dossiers of the association, he was rapidly involved in the development of the BIBM and worked on federating members around common messages of the precast concrete sector. Mechanical Engineer as background (double degree in both Milan and Brussels Universities, 2001); he got a Master in Management at the Solvay Business school (2005).
---
Public Affairs and Communication Officer
Magdalena Herbik (Poland, 1986)
E-mail: mh@bibm.eu
Magdalena Herbik joined BIBM in 2019 as Public Affairs and Communication Officer. Magdalena graduated from International Relations and Sociocultural Animation in Poland, completing part of her studies abroad i.a. at the National Chung Hsing University in Taiwan (IR, BSc) and at Işık University in Turkey (IR, MSc). She also studied Mandarin at Beijing Normal University in China (Confucius Institute Scholarship Programme). Prior to BIBM, she worked in a consultancy firm, an EU institution (European Parliament), an NGO and a private language school. Magdalena is a native Polish speaker. In addition, she speaks English and is proficient in German and Mandarin Chinese.
---