Our Partners & Collaboration
---
---
---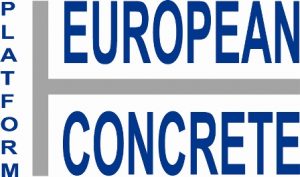 The European Concrete Platform is a European non-profit association of the European branch organisations representing the concrete industry: precast (BIBM) and ready mixed concrete (ERMCO) and its main constituents: cement (CEMBUREAU), aggregates (UEPG) and admixtures (EFCA). The European Concrete Platform aims to promote concrete as the material of choice providing building solutions for sustainable development and sustainable construction.
---
---
---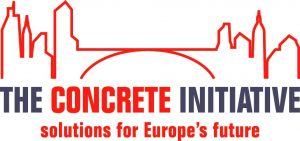 The Concrete Initiative wishes to engage with stakeholders on the issue of sustainable construction, and in particular the barriers and solutions to harness its multiple benefits. The project is led by CEMBUREAU (the European Cement Association), BIBM (the European Federation of Precast Concrete) and ERMCO (the European Ready-Mixed Concrete Organisation). It examines the economic, social and environmental implications of sustainable construction and the need for a balanced approach among these three pillars. It shows how the construction industry, including concrete, can help find solutions to Europe's challenges. This means increasing understanding of the significant role of concrete in all three areas of sustainable construction.
---
---
---

Construction Products Europe (CPE) is the European Association that represents the interests of all construction products manufacturers throughout Europe.
Their mission is to strive to facilitate sustainable competitive growth of the European construction products industry by promoting efficient housing and infrastructure solutions through consensus and dialogue with the European Institutions and societal stakeholders.
BIBM is an Associate Member of CPE.
---
---
---
A European Campaign to raise awareness and change the landscape of energy: Sustainable Energy Europe is a European Commission initiative in the framework of the Intelligent Energy – Europe Programme, which will contribute to achieve the European Union's energy policy targets within the fields of renewable energy sources, energy efficiency, clean transport and alternative fuels.
BIBM is an Associate Member of the Sust'Energy Campaign through the ECP's membership.
---
---
---

CPI worldwide trade journals are addressing decision makers of the concrete and precast concrete industry. Every issue of CPI refers to concrete technology, concrete products, concrete pipes and precast concrete. The journals are published in 12 different language editions to reach industry professionals from all over the world. Already since 2005, CPI disseminates bimonthly among industry information also articles published by the BIBM.
---
---
---
Secondary Raw Materials for Concrete Precast Products

Project Summary
The construction sector is the most resource intensive industrial sector in the EU. It uses around 50% of the available primary raw materials, hence exhausting the natural resources, degrading environment and generating high costs to the business operators.
Although there is potential for the use of secondary raw materials from construction and demolition waste (CDW), this is far from becoming mainstream in Europe. For the time being, the sector uses only 4% of the recycled (CDW), although CDW represents the largest waste stream in the EU, accounting for 1/3 of the overall European waste.
To make the most out of the available resources, SeRaMCo aims to replace primary raw materials with the high-quality materials recycled from CDW, e.g. concrete, bricks, tiles and ceramics (CBTC), in production of the cement and concrete products for use in NWE. To attain this goal, the project will:
analyse and improve sorting of CDW, as a precondition for successful recycling;
develop and test new concrete mixes and technologies for the production of concrete precast products (CPPs) made from the recycled CBTC;
establish a market niche for CPPs, leading to the economic advantages for the CPP producers and generating new jobs in the construction sector.
SeRaMCo's expected outputs are cement and CPPs from up to 100% recycled aggregates, comparable to conventional products both in terms of costs and quality, and ready for commercialization in North-Western Europe (NWE) countries.
Prior to rolling-out across NWE and Europe as a whole, SeRaMCo will test its end-products in 3 pilot areas, namely City of Seraing (Belgium), City of Saarlouis (Germany) and Region of Moseille (France). Following the testing phase, previously developed business models, supporting the supply chain of the new market niche and establishing ecosystem with stakeholders active in the field, will be put in place.
---
---
---
Cost Effective Recycling Of CDW In High Added Value Energy Efficient Prefabricated Concrete Components For Massive Retrofitting Of Our Built Environment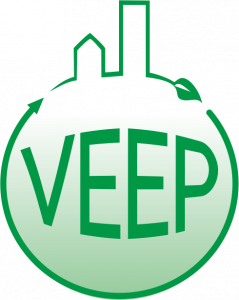 Growing interest in green buildings and circular economies is encouraging the consumption of high-grade secondary raw materials in the building sector. In particular there is clear consensus that compulsory material inventories of EoL buildings materials and subsequent selection of waste materials at source constitute key actions to guarantee high purity and quality C&DW recycled resources. In this context the main objective of VEEP is to develop and demonstrate a series of technological solutions for the massive retrofitting of our built environment, aiming at cost – effectively reducing building energy consumption.
It leads to higher resource efficiency in 2 novel multilayer Precast Concrete Elements (PCEs) through the combination of concrete and superinsulation material manufactured by using, at least, 75% (by weight) of C&DW recycled materials, as raw materials.
Technological development:
VEEP aims at developing the following advanced recycling technologies:
1) Advanced Drying Recovery (ADR) redesigned for modular construction and efficient onsite transportability and light weight (LW) concrete recycling;
2) Innovative mobile Heating-Air classification System (HAS) Pilot Plant (3ton/hour);
3) Combined ADR + HAS technology for simultaneous production of recycled concrete particles;
4) Ultra-fine wet grinding and health-safety refining technology.
Materials development:
VEEP aims to enable the incorporation of higher levels of C&DW inorganic recycled materials in new concrete. Today's most sustainable buildings are the result of partial or total replacement of natural aggregates or clinker with recycled aggregates and cementitious supplementary materials. Less than 5% of recycled concrete aggregates are currently used in new concrete manufacturing. Still replacement levels are typically limited to 20% to 30% of the coarse fraction of the recycled NW concrete aggregate. The use of ADR technology can lead to higher quality coarse recycled concrete aggregates and higher comprehensive strength up to 100% of the virgin coarse aggregate (50% of the total concrete weight) can be replaced by coarse recycled concrete aggregate without detrimental effect.
---
---
---

REuse and REcycling of CDW materials and structures in energy efficient pREfabricated elements for building REfurbishment and construction
RE4 is a collaborative research project of 13 partner institutions from science and industry funded under the European Union's Horizon 2020 research and innovation programme.
The main purpose of project is to develop a RE4 prefabricated energy-efficient building concept that can be easily assembled and disassembled for future reuse, containing up to 65% in weight of recycled materials from CDW (ranging from 50% for the medium replacement of the mineral fraction, up to 65%). The reusable structures will range from 15-20% for existing buildings to 80-90% for the RE4 prefabricated building concept.
---
---
---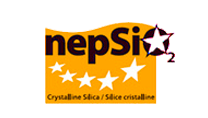 The NEPSI industry sector organisations and their counterpart trade union federations negotiated a multisectoral social dialogue Agreement between 1 September 2005 and 2 February 2006.
The European Commission supported the project, qualifying it as innovative: indeed, where European social dialogue agreements are usually sectoral or cross-industrial, this one is the first of its kind. An EC budget was granted to cover the costs of the negotiation, and the European trade associations which were not yet members of a social dialogue committee at EU level were considered as eligible to participate in this negotiation after scrutiny by the Commission.
Two working groups were set up for the negotiation: one Steering Working Group to draft the Agreement and discuss political aspects, and one Technical Working Group (made up of producers and consumers of products and materials that contain crystalline silica) to draft the technical annexes of the Agreement, especially the Good Practice Guide. Experts from national health institutes – the HSE (UK), the BerufGenossenschaften (D) and the Instituto Nacional de Silicosis (ES) – supported the technical working group.
The final text was unanimously approved by the negotiating Parties and the negotiations ended on 25 April 2006 with the signature of the Agreement, in the presence of Commissioner Spidla.
---
---
---

Industry4Europe is a large and unprecedented coalition of organisations dedicated to campaigning for an ambitious EU industrial strategy.
With 147 member organisations from across the EU and spanning most sectors of the economy, Industry4Europe is helping to set the vision for the long-term future of the EU's industrial and manufacturing strategy.
Industry4Europe has published several Joint Papers and Declarations on establishing an ambitious Industrial Strategy, which you can find on our publications page.
---
---
---

Fire Safe Europe (FSEU) was founded in 2011 with the goal of putting fire safety on the agenda of the European Union (EU).
Why? Because although the European Union (EU) has made many important strides to improve the sustainability and energy efficiency of buildings, those strides have sidestepped one of the oldest and most menacing threats of daily life: fire safety.
Fire Safety Europe promotes the highest standards for fire safety in buildings in Europe for regulations, policies, test methods and best practices.
Its role is to connect policy makers, firefighters, fire experts, NGOs and industries in view of keeping people safe from fire in every building they spend time in.
---