At a glance
The Roadmap to a Resource Efficient Europe (COM (2011) 571), part of the Resource Efficiency Flagship of the Europe 2020 Strategy, outlines how we can transform Europe's economy into a sustainable one by 2050. It proposes ways to increase resource productivity and decouple economic growth from resource use and its environmental impact.
Our position: Initiatives affecting directly our sector include assessing the whole life-time costs of buildings (including construction and demolition waste) and better infrastructure planning.
At a glance
In 2016, as part of a shift in EU policy towards a circular economy, the European Commission made four legislative proposals introducing new waste-management targets regarding reuse, recycling and land-filling.
The new pieces of legislation also strengthen provisions on waste prevention and extended producer responsibility, and streamline definitions, reporting obligations and calculation methods for targets.
In July 2018 the EU's Circular Economy Package entered into force, leaving the governments of member states will then have 24 months to transpose the directives into national legislation.  The agreed waste legislative proposals establish binding waste reduction targets and updated rules to decrease waste generation, ensure a better control of waste management, encourage the reuse of products and improve recycling in all EU countries.
The C&D waste targets were confirmed in the new package as 70 % C&D waste recycled by 2020.
Waste Framework Directive (2008/98/EC)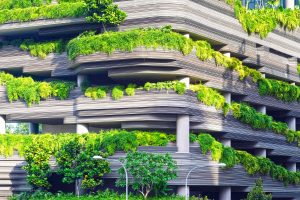 At a glance
The European Commission has developed with stakeholders (representatives of the concrete industry were involved) the Construction and Demolition Waste Management Protocol (non-binding guidelines) to help practitioners, public authorities, certification bodies and clients of recycled materials to handle properly this waste stream. It promotes the management of CDW in line with the waste hierarchy (with a priority for prevention and reuse as higher ranking options than recycling and recovery), therefore it contributes to resource efficiency. The Protocol is intended to raise awareness about legal requirements, as well as state-of-the-art techniques. To Protocol has been translated into several EU languages.