Margretheholmen – Denmark
Margretheholmen (Copenhagen, Denmark), delivered by CRH Concrete A/S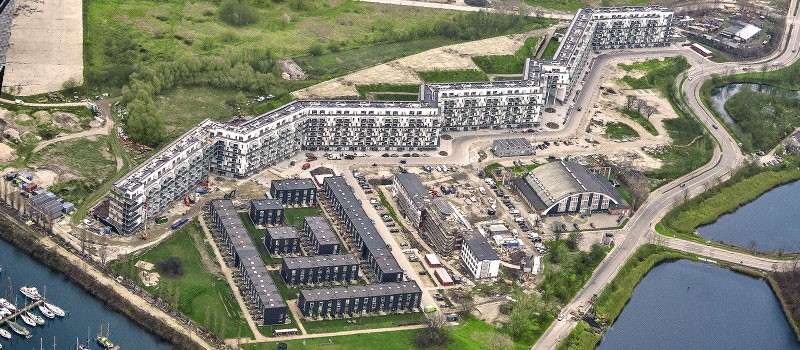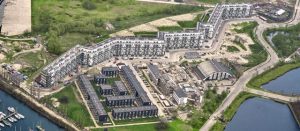 Udsigten at Margretheholmen is located in Copenhagen and is owned by PKA and TopDanmark. The property was built in 2015 and consists of 456 apartments and a parking garage, distributed over a total area of 45,228 sq.m. Udsigten is an eight-storey building with shared facilities.
Udsigten's façades are a combination of brick and concrete elements with large balconies, most of which offer an excellent view of the Copenhagen skyline.[1]
[1] Source: https://deasgroup.com/cases/udsigten-margretheholmen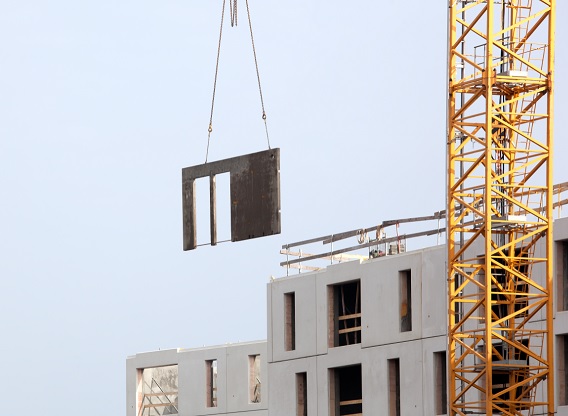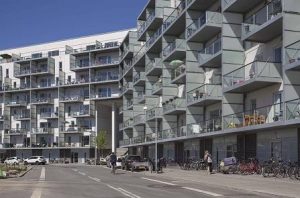 The property is Denmark's longest residential construction, located at a maritime area converted into residential area.
The building is the result of an architectural competition from 2003. The view is a 550m long block of 8 floors, which is visually broken down by a series of breaks.
The massive volume is pierced by strategically placed gates with access to an open area on the Eastern side. The buildings are located on the border of the large industrial area, and the upper floors offer panoramic views of both Øresund and Copenhagen city center.
The façade is decorated with shutters: on the Western side, there are removable shutters to shield the sun and wind, while on the Eastern side hinged shutters were applied with a sound-insolation function. The basic structure of the house is made of concrete, with facades of sandwich elements with different finishes.[1]
[1] Source and for further pictures: https://www.arkitekturbilleder.dk/bygning/margretheholm-udsigten/