Outstanding precast – Belgium
FEBE, the Belgian Precast Concrete Association held its Award ceremony in November 2013. The categories "Precast in infrastructure" and "Precast in building" have been already presented in the BIBM Newsletter. In this edition, we will present the "Outstanding precast" category which is usually a project or idea where precast concrete has a remarkable role from either aesthetic or innovative point of view.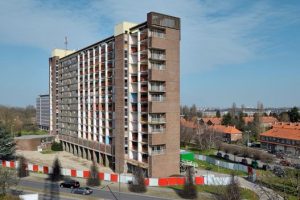 The renovation project of a residential building won the outstanding precast category of FEBE, situated in Brussels. The building was built in 1959 and the renovation project started in 2013 including the renovation of the facade.