Skywalk and Antwerp ZOO Reception Building – Belgium
Outstanding Precast Winner in innovation: Skywalk and Antwerp ZOO Reception Building (Belgium, Antwerp)
The 2020 global plan for the Antwerp ZOO foresees the construction of a modern reception building. On the roof of this new construction there is a 225 m long promenade, the suitably named Skywalk.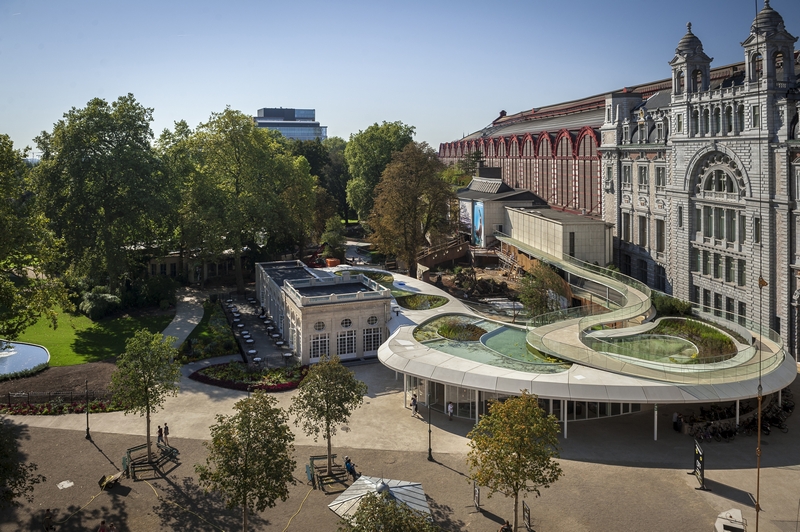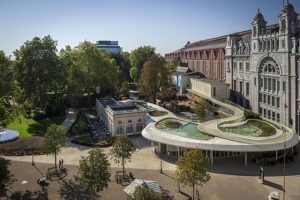 Pictures: © FEBE
The new construction blends in with the materials already present in the ZOO. The large format slabs blend seamlessly with the park's historic trails. Thanks to the well-chosen choice of materials and the slope of about 4%, the path remains practicable and does not become slippery in wet weather conditions.
By choosing architectural concrete, the ZOO opted for a durable material that is easy to clean without special techniques or products and which, moreover, does not undergo physical transformations.
Prefabrication of complex organic forms in a specialized industrial environment has reduced the margin of error to an absolute minimum and the whole project has been realised with success.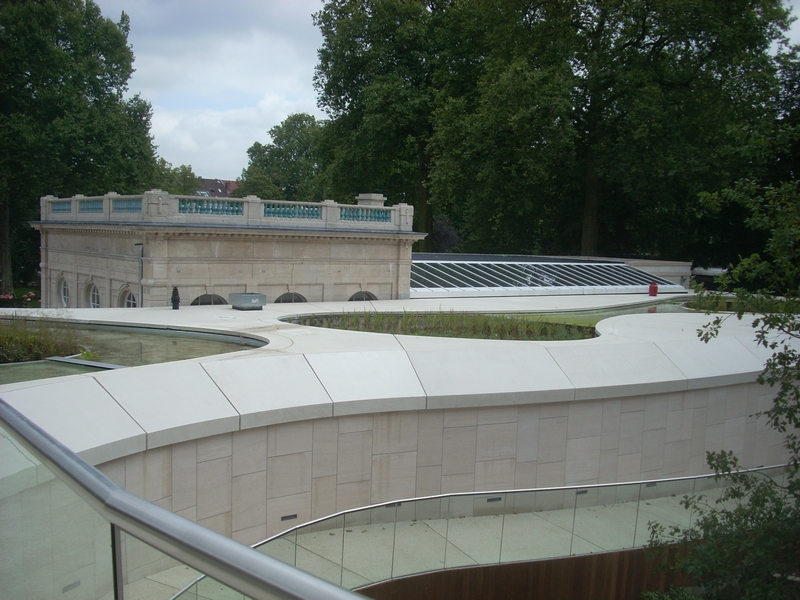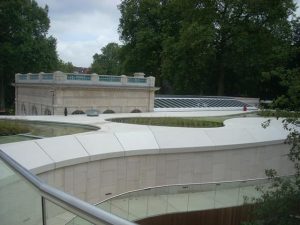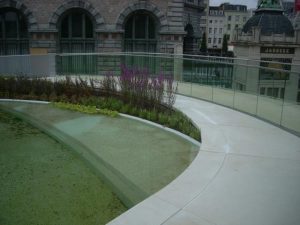 The opinion of the jury:
The jury sees this structure as an exemplary project that builds what precast concrete can achieve.
On the one hand, there is the innovative approach of a classic problem: the connection between two buildings. By using an unconventional space and without restricting the functional aspects, namely the structure of the roof, the visitor perceives an image totally different from the immediate environment, including the central station.
On the other hand, there is the complex structure in which almost no prefabricated elements are identical. Using innovative techniques and execution methods, a high-quality result is created in a very short time. This achievement demonstrates, according to the jury, that each construction can be prefabricated.
Provocative design, good preparation and excellent collaboration between the designer, the manufacturer and the contractor have led to an 'Outstanding' final result, in which technical perfection and complex structure blend perfectly. The 'life experience' aspect is central and allows visitors to better enjoy the zoo.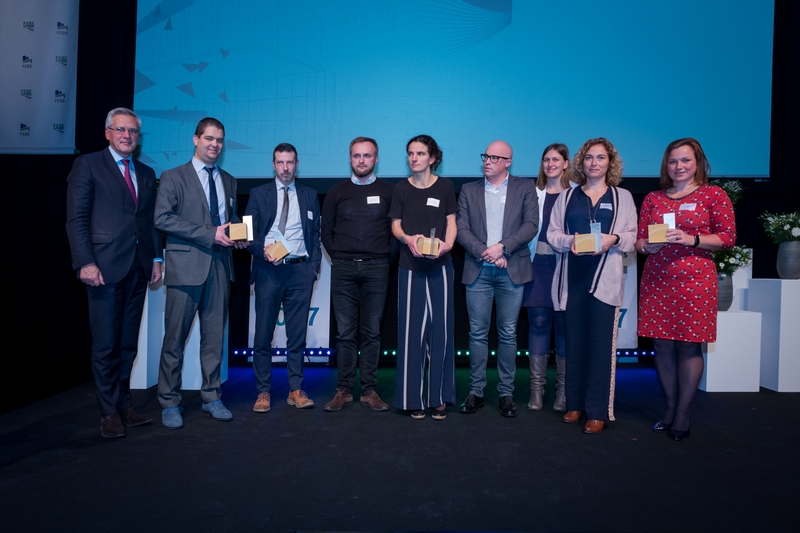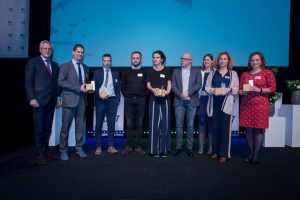 Architect: 8 Office Architects – Fondu Landscape Architects
Prefabricator: Decomo nv
Contractor: Democo nv
Engineering office: Arcade Groep
Client: Koninklijke Maatschappij voor Dierkunde van Antwerpen vzw
Other partners: Kuijpers Uitvoering & Advies BVn